Return to Nav
Location Details
Fifth Third Private Bank
Jacqueline Schafer
Senior Trust Officer
---
By appointment
About Jacqueline
Jacqueline Schafer serves as a relationship manager and fiduciary advisor for trust administration and estate planning. Jacqueline acts impartially in managing and distributing your trust property, while always keeping the interests of you and your beneficiaries in mind.
Jacqueline has assisted families in navigating complex issues surrounding their wealth for over 15 years. She uses her unique skills to help clients manage individual, trust and transfer tax issues, as well as tax nuances of partnerships and charitable structures. In 2015, Jacqueline transitioned into a Senior Trust Officer with Fifth Third Private Bank from Mirador Family Wealth Advisors, Fifth Third Bank's multi-family office. As a Wealth Planning Consultant for Mirador, Jacqueline was responsible for leading the creation and delivery of multi-generational wealth plans for client families. Wealth plans typically encompassed complex financial issues including multi-generational trusts, closely held business entities and private foundations. Prior to working with Mirador families, Jacqueline served as a Wealth Planner for the Fifth Third Private Bank, and spent additional time as a tax compliance officer for the Private Bank. Jacqueline also spent four years with a nationally recognized CPA firm, most recently as a Senior Tax Associate. Jacqueline is an active Grand Valley State University alumna. She is currently a member of Seidman School of Business Alumni Board. Prior to that, she helped to establish the Accounting Alumni Association. In 2014, she, along with her husband, received the Grand Valley State University Alumni Service Award. Jacqueline is also a member of the Grand Valley State University Accounting Hall of Fame.
Personal Background
Jacqueline and her husband, Kevin, are the proud parents of two young sons. When not at a sports event, their family enjoys taking advantage of the extensive avenues of art offered in Grand Rapids. Jacqueline loves any opportunity to read, but also appreciates time outdoors at parks or trails here in West and Northern Michigan. Jacqueline is actively involved in her local community, and is passionate about creating an environment where individuals can live happy, healthy lives. She currently serves on the board of the YWCA West Central Michigan. Jacqueline is honored to have been appointed by the governor to serve on the Michigan Domestic and Sexual Violence Prevention and Treatment Board.
B.S. - Major in Accounting, Grand Valley State University, Allendale, Michigan M.S.T., Grand Valley State University, Allendale, Michigan
About Fifth Third Private Bank
With over 100 years of wealth planning experience, Fifth Third Private Bank delivers access to sophisticated investment solutions and challenges you to achieve the outcomes you desire. Our approach starts by understanding that each client is unique. Using a dedicated team approach, Fifth Third Private Bank collaborates to build plans centered around each individual and family. And because we have found many successful people may leave aspects of their plan unaddressed, our work doesn't stop there. We continue to help you focus and manage your wealth as our relationship with you progresses.
Learn More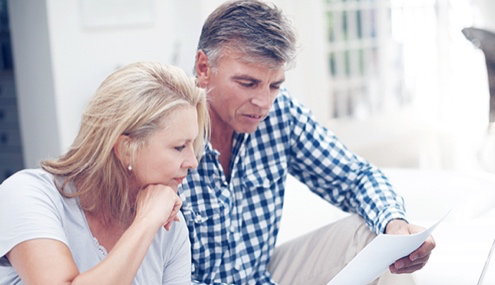 Our Wealth Solutions for Your Personal Finances