Return to Nav
Location Details
Fifth Third Private Bank
John Kaminski
Senior Trust Officer
---
By appointment
About John
John Kaminski serves as a relationship manager and fiduciary advisor for trust administration and estate planning. John acts impartially in managing and distributing your trust property, while always keeping the interests of you and your beneficiaries in mind.
After 10 years as a practicing attorney in his hometown of Canton, Ohio, in 2013 John joined the banking industry as a Senior Trust Officer at Fifth Third Bank in Cincinnati, Ohio. At 5/3, John utilizes his finely tuned estate planning knowledge and personal problem solving skills to assist families with the administration of their trusts. He is responsible for all types of revocable and irrevocable trusts ranging from standard living trusts to complex charitable and GST trusts. John also works closely with the portfolio managers on individual agency accounts, for families who desire professional money management, but have not yet funded their trust. John's expertise has helped assist the Private Bank with the management of complicated and contentious estate and trust administrations. John is a member of the Cincinnati Bar Association and the Ohio Bar Association.
Personal Background
John lives in Batavia, Ohio with his wife Jodi. He has three stepchildren and one step-grandson.
Northwestern University, Evanston, Illinois Indiana University School of Law, Bloomington, Indiana
About Fifth Third Private Bank
With over 100 years of wealth planning experience, Fifth Third Private Bank delivers access to sophisticated investment solutions and challenges you to achieve the outcomes you desire. Our approach starts by understanding that each client is unique. Using a dedicated team approach, Fifth Third Private Bank collaborates to build plans centered around each individual and family. And because we have found many successful people may leave aspects of their plan unaddressed, our work doesn't stop there. We continue to help you focus and manage your wealth as our relationship with you progresses.
Learn More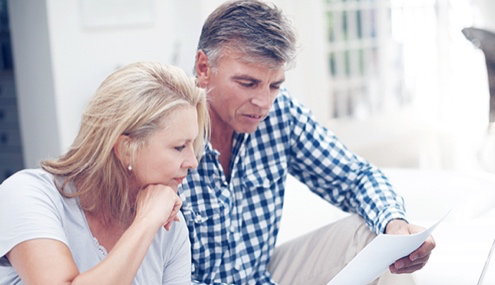 Our Wealth Solutions for Your Personal Finances