Return to Nav
Location Details
Fifth Third Private Bank
Breanne (Bre) Romeo
Private Banker
---
By appointment
About Breanne (Bre)
Breanne (Bre) Romeo, a Fifth Third Private Banker, helps manage your day-to-day banking needs while also providing deposit and lending guidance. Breanne (Bre) works with team members throughout our various services departments to ensure all of your financial needs are addressed.
Bre Romeo is a Private Banker in the Investment Wealth & Asset Management group for Fifth Third Bank, Cincinnati. In her role, Bre works with high net worth individuals and affluent families, as their leverage and liquidity specialist. She provides cash flow and lending expertise alongside a team of highly specialized investment professionals in the delivery of planning, investment management, and advisory services to our Private Bank clients. She works collaboratively with client advisors, internally and externally, to deliver customized wealth management solutions. Bre is focused on creating a personalized client experience in the Private Bank, by developing authentic, lasting relationships with clients to understand their personal and financial objectives. Prior to accepting this role in 2014 at Fifth Third, Bre worked in public accounting at a local Cincinnati firm, Barnes Dennig, where she gained experience in tax and audit preparation. Bre also has a passion for recruiting and developing young talent, and played a role in campus recruiting efforts and new hire selection at BD.
Personal Background
Bre was born & raised in Youngstown, Ohio and moved to Cincinnati in 2013. She currently lives in Oakley, and is involved in a variety of community organizations. She is serving as a board member for East End Adult Education Center, and is actively involved in programming efforts for Camp Joy and The Karen Wellington Foundation for Living with Breast Cancer.
Bre was offered a full-scholarship as a member of the Track & Field team at Youngstown State University, where she earned her Bachelor's of Science in Business Administration, with a major in Accounting, graduating Magna Cum Laude in 2011. She pursued graduate school, immediately after, and obtained her MBA in Business Management in 2013.
About Fifth Third Private Bank
With over 100 years of wealth planning experience, Fifth Third Private Bank delivers access to sophisticated investment solutions and challenges you to achieve the outcomes you desire. Our approach starts by understanding that each client is unique. Using a dedicated team approach, Fifth Third Private Bank collaborates to build plans centered around each individual and family. And because we have found many successful people may leave aspects of their plan unaddressed, our work doesn't stop there. We continue to help you focus and manage your wealth as our relationship with you progresses.
Learn More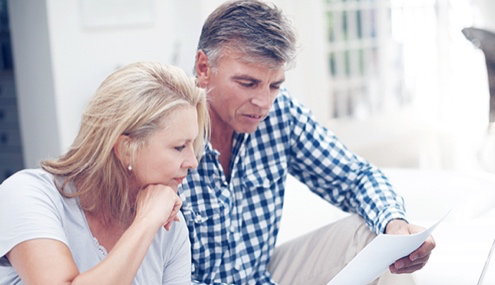 Our Wealth Solutions for Your Personal Finances