Return to Nav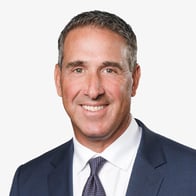 Wealth Management Advisor 
Address
999 Vanderbilt Beach Road
Naples
,
FL
34108
US
Contact Hours
By appointment
About Rick
Serving the Naples area, Rick provides the personalized investment guidance you need to help make your financial goals a reality. Using a personalized, one-on-one approach, Rick works closely with you to develop an investment plan that works for your unique objectives.
Professional Experience
Rick Sterioti is a Vice President and Wealth Management Advisor with Fifth Third Private Bank in Naples, FL. Rick brings 20+ years of private wealth and asset management, investor relations and hedge fund experience to his role here at Fifth Third. Prior to his years of servicing high net worth individuals, families, and large institutional clients, Rick spent over a decade as a member of the Chicago Board Options Exchange where traded and managed equity options portfolios.

Rick's collaborative approach as an Advisor ensures that clients have access to the best minds and advice our team has to offer. This not only involves creating a personalized plan for their future, but addressing their complex financial needs now and as they evolve over time.
Education
Rick graduated from Eastern Illinois University with a B.S. in Business/Marketing.
About Fifth Third Private Bank
With over 100 years of wealth planning experience, Fifth Third Private Bank delivers access to sophisticated investment solutions and challenges you to achieve the outcomes you desire. Our approach starts by understanding that each client is unique. Using a dedicated team approach, Fifth Third Private Bank collaborates to build plans centered around each individual and family. And because we have found many successful people may leave aspects of their plan unaddressed, our work doesn't stop there. We continue to help you focus and manage your wealth as our relationship with you progresses.
Learn More
Our Wealth Solutions for Your Personal Finances