Return to Nav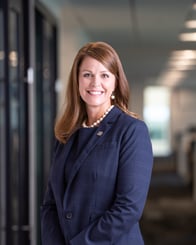 Wealth Management Advisor
Address
50 Central Avenuesuite 760
Sarasota
,
FL
34236
US
Contact Hours
By appointment
About April
As Wealth Management Advisor, April Smith serves as your wealth management coordinator and consultant. April collaborates closely with you and an experienced team of Fifth Third specialists to deliver the right investment solutions for your objectives.
Professional Experience
April provides customized guidance and advice to high net worth individuals & families, helping them simplify their financial complexity and pursue their goals more effectively and efficiently. April connects her clients to the capabilities that align with each of their unique needs and leads a team of locally based specialists who work in concert to offer strategic services and solutions. Drawing on decades of experience working with highly successful clientele, April is deeply committed to the well being of each client relationship and considers it an honor to be their trusted advisor. April joined the Fifth Third Private Banking team in 2018 and works with clients across the greater Sarasota area.
Education
University of Florida, Gainesville, FL
Bachelor of Science in Business Administration | Finance Major

Yale School of Management
Wealth Management Theory & Practice, CPWA Program Certificant
Licenses & Professional Designations
About Fifth Third Private Bank
With over 100 years of wealth planning experience, Fifth Third Private Bank delivers access to sophisticated investment solutions and challenges you to achieve the outcomes you desire. Our approach starts by understanding that each client is unique. Using a dedicated team approach, Fifth Third Private Bank collaborates to build plans centered around each individual and family. And because we have found many successful people may leave aspects of their plan unaddressed, our work doesn't stop there. We continue to help you focus and manage your wealth as our relationship with you progresses.
Learn More
Our Wealth Solutions for Your Personal Finances