Return to Nav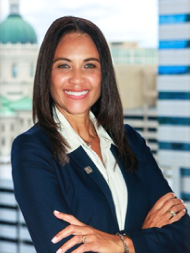 Wealth Management Advisor 
Address
251 North Illinois Street
Indianapolis
,
IN
46204
US
Contact Hours
By appointment
About Erica
Serving the Indianapolis area, Erica provides the personalized investment guidance you need to help make your financial goals a reality. Using a personalized, one-on-one approach, Erica works closely with you to develop an investment plan that works for your unique objectives.
Professional Experience
Erica serves as a lead advisor and relationship manager to high-net-worth individuals, families and organizations, including closely-held and family-owned businesses. Erica works closely with clients to gain a complete understanding of their lifestyles, career, philanthropic and wealth planning goals. She then identities and engages a client strategy team to create a personalized and constantly evolving financial plan and strategy to help meet those goals. She joined the organization in 2022 and has over 25 years of experience in the financial service industry with over 18 of those years being in the private wealth advising space.
Education
Erica earned her Bachelor of Science in Marketing with a minor in Advertising from Ball State University.
About Fifth Third Private Bank
With over 100 years of wealth planning experience, Fifth Third Private Bank delivers access to sophisticated investment solutions and challenges you to achieve the outcomes you desire. Our approach starts by understanding that each client is unique. Using a dedicated team approach, Fifth Third Private Bank collaborates to build plans centered around each individual and family. And because we have found many successful people may leave aspects of their plan unaddressed, our work doesn't stop there. We continue to help you focus and manage your wealth as our relationship with you progresses.
Learn More
Our Wealth Solutions for Your Personal Finances