Return to Nav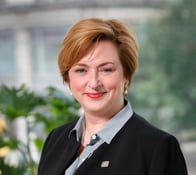 Address
401 South 4th Street
Louisville
,
KY
40202
US
Contact Hours
By appointment
About Leslie
Serving the Louisville area, Leslie provides the personalized investment guidance you need to help make your financial goals a reality. Using a personalized, one-on-one approach, Leslie works closely with you to develop an investment plan that works for your unique objectives.
Professional Experience
Professional Experience
As a Director of the Private Bank, Leslie leads a team of highly trained professionals who have extensive experience in credit and lending-and in the strategies that make them effective components of your wealth plan. These professionals are able to provide traditional and specialized banking solutions to their clients and will look at both your assets and liabilities when managing your wealth, helping ensure a comprehensive long-term plan. As a result, your financing solutions will be tailored to generate liquidity without disrupting your wealth management strategy or your long-term goals.

Our customized credit options enable you to address virtually any borrowing need-major purchases, emergency expenses, business investments, and cash flow fluctuations.
Education
Leslie attended the University of Louisville where she earned a BS in Business Administration with a minor in management. She obtained her MBA from Bellarmine University.
About Fifth Third Private Bank
With over 100 years of wealth planning experience, Fifth Third Private Bank delivers access to sophisticated investment solutions and challenges you to achieve the outcomes you desire. Our approach starts by understanding that each client is unique. Using a dedicated team approach, Fifth Third Private Bank collaborates to build plans centered around each individual and family. And because we have found many successful people may leave aspects of their plan unaddressed, our work doesn't stop there. We continue to help you focus and manage your wealth as our relationship with you progresses.
Learn More
Our Wealth Solutions for Your Personal Finances