Return to Nav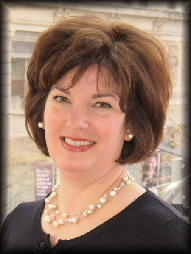 Wealth Management Advisor
Address
401 South 4th Street
Louisville
,
KY
40202
US
Contact Hours
By appointment
About Carina
As Wealth Management Advisor, Carina Graves serves as your wealth management coordinator and consultant. Carina collaborates closely with you and an experienced team of Fifth Third specialists to deliver the right investment solutions for your objectives.
Professional Experience
Carina builds teams of specialists that provide holistic advice to help simplify financial complexity in the areas of: investment management, banking, risk management, estate planning, family wealth issues, and tax considerations. Carina and her teams serve C-suite corporate executives, successful families, and business owners. She maintains client and family relationships throughout the country and surrounds ultra high net worth families with national resources. She has been recognized as Private Banker of the Year, WMA of the Year, Presidents' Circle recipient and has served on several task forces and councils, including the inaugural WMA Council.
Education
She is a graduate of Hanover College, where she received a Bachelor's of Arts in Business Administration. Carina is also an Accredited Wealth Management Advisor.
Licenses & Professional Designations
About Fifth Third Private Bank
With over 100 years of wealth planning experience, Fifth Third Private Bank delivers access to sophisticated investment solutions and challenges you to achieve the outcomes you desire. Our approach starts by understanding that each client is unique. Using a dedicated team approach, Fifth Third Private Bank collaborates to build plans centered around each individual and family. And because we have found many successful people may leave aspects of their plan unaddressed, our work doesn't stop there. We continue to help you focus and manage your wealth as our relationship with you progresses.
Learn More
Our Wealth Solutions for Your Personal Finances