Return to Nav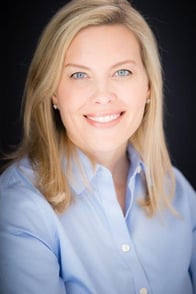 Managing Director, Private Bank
Address
201 North Tryon Streetsuite 10
Charlotte
,
NC
28202
US
Contact Hours
By appointment
About Lori
Lori Crowder, a Fifth Third Private Banker, helps manage your day-to-day banking needs while also providing deposit and lending guidance. Lori works with team members throughout our various services departments to ensure all of your financial needs are addressed.
Professional Experience
Lori Crowder is Senior Vice President and Managing Director, Private Bank for Fifth Third Bank Mid-Atlantic, one of the fastest growing regions in the Fifth Third Bancorp network.

With more than 19 years of experience in the banking industry, Ms. Crowder manages the Banks Private Bank Group, which offers trust administration services, portfolio management, estate settlement services, and wealth management strategies for high-net-worth individuals. She leads a team of over 40 wealth management professionals dedicated to effectively profiling clients financial needs, tailoring investment plans that address those needs, administering trusts and estates, and managing risks (insurance) in clients financial plans.
Education
Lori holds a Bachelor of Arts in Economics with a concentration in monetary finance from UNC Asheville.
About Fifth Third Private Bank
With over 100 years of wealth planning experience, Fifth Third Private Bank delivers access to sophisticated investment solutions and challenges you to achieve the outcomes you desire. Our approach starts by understanding that each client is unique. Using a dedicated team approach, Fifth Third Private Bank collaborates to build plans centered around each individual and family. And because we have found many successful people may leave aspects of their plan unaddressed, our work doesn't stop there. We continue to help you focus and manage your wealth as our relationship with you progresses.
Learn More
Our Wealth Solutions for Your Personal Finances